Bottom Line Up Front (BLUF)
To start off this month's newsletter, we are excited to highlight Francis Tuttle as this month's Builder Highlight. Cortado is excited to announce the funding of Sensulin and Pipedream. 36 Degrees North presents a 4-part Venture Capital school that tells you what you need to know for a career in venture capital. Socialwyze presented in front of the Oklahoma State Legislature, and other portfolio company news. Sway Medical is looking for talented individuals to join their Tulsa team. Lastly, our take on what we're reading, "More Than A Hobby."
What Lies Ahead:
Builder Highlight: Francis Tuttle

Cortado Funds Sensulin

Cortado Funds Pipedream

VC School Series at 36 Degrees North

Global Entrepreneurship Week: Cortado Founder Hour

Socialwyze Presented at the Oklahoma State Legislature

Boddle In The News

Innovating The Taboo

Sway Is Hiring!

What We're Reading: More Than A Hobby
Builder Highlight: Francis Tuttle
This month, Cortado is highlighting AXIS Powered by Francis Tuttle, formerly known as Launch Pad FT. AXIS is the place where entrepreneurs' and founders' ideas and bold aspirations meet stability to transform into reality. AXIS programs and services include the new AXIS Pre-Accelerator; the award-winning, state-certified Business Incubator; and community collaborations and entrepreneurial ecosystem building with Launch OKC Metro, Business Basics Workshops, Global Entrepreneurship Week, Innovators Mindset Training and much more. AXIS is now housed at the new Danforth Campus of Francis Tuttle Technology Center and is excited to partner with new businesses and aspiring entrepreneurs in the OKC Metro. Learn more here.
Cortado Funds Pipedream
Cortado Ventures has funded Oklahoma City based Pipedream. Pipedream Labs is a technology company that aims to develop the world's first commercial hyperlogistics network. This network will utilize underground tunnels paired with autonomous high speed transport robots to achieve delivery of a variety of products in as little as 30 seconds to 5 minutes. Customers will be able to both buy and return items at the same speed, which will redefine ownership. Pipedream's technology will enable just-in-time delivery for nearly all physical objects and create a paradigm shift in physical connectivity. Read the full post here.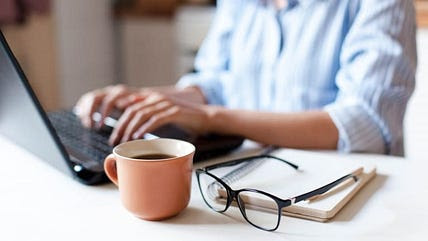 VC School Series at 36 Degrees North
Want to learn more about Venture Capital? i2E is here to help! This series at 36 Degrees North in Tulsa will cover what you need to know if you want to have a career in VC. This series includes four sessions that range from explaining what a venture capitalist actually does to learning about what it takes to move a company to an investment decision. Guest speakers include Managing Partners from ACT House, Atento Capital, Boyd Street Ventures, Cortado Ventures, FortySix Venture Capital, Oklahoma Life Science Fund, and Plains Venture Partners. Buy your ticket here.
Global Entrepreneurship Week: Cortado Founder Hour
Global Entrepreneurship Week is a celebration of innovators who dream big and launch startups that bring ideas to life. The celebration will take place from November 8th-12th. There will be events for startups and entrepreneurs all week all throughout town. Happy hours, workshops, demo days, etc.
Cortado is excited to host its second Founder Hour in conjunction with Global Entrepreneurship Week. Join us for a casual happy hour on November 11 from 3-5pm at Skyline in Bricktown. This event is open to founders at all stages of the entrepreneurial journey, as well as aspiring entrepreneurs, startup enthusiasts, and founder supporters. RSVP here.
Socialwyze Presented at the Oklahoma State Legislature
Socialwyze presented their solution to help put people experiencing homelessness or recovery back to work on environmental public benefit projects at the Oklahoma State Legislature. State Representative Mickey Dollens (HD-93) invited CEO and Founder Cody Merrill in to speak in front of the Committee. Socialwyze is excited and inspired to get to work to help their neighbors in Oklahoma that need the opportunities the most to perform public benefit work at a living wage to help them get back on their feet and begin their upward mobility journey.
Boddle In The News
Boddle Learning was recently in the news for closing their round, with Cortado's participation. The round announced last week was led by Atento Capital and includes KCRise Fund, Lightship Capital, Pharrell Williams' Black Ambition and others. They also earned a grant from Google for Startups and a grant for a TV spot to spread the word about their platform to teachers across the Kansas City metro. We recently published an in-depth article about the company which you can find here.
Innovating The Taboo
Cortado published an article on Medium about recent investment in Watkins-Conti. Thank you for contributions from Celebrity Dr. Donnica Moore who sits on Dr. Oz advisory board, and has been interviewed by Oprah and 850+ other television interviews.
Sway Is Hiring!
Our portfolio company Sway is looking for multiple individuals to add to their finance, data science and research, and software development teams in Tulsa. Interested? You can find more details and apply here. You can find more open roles at portfolio companies on our jobs page here.
What We're Reading: More Than A Hobby
We love reading about founders' journeys. The sense of purpose, and the ups and downs — it's all so exhilarating. There are only a handful of modern day Oklahoma entrepreneurs who have reached the level of David Green, and even fewer who have had the staying power and the presence to write about it. From the good decisions to the bad, "More Than A Hobby" is a candid look at what continues to drive Hobby Lobby's success.