We are an early-stage venture capital firm that invests in ambitious, growth-focused companies, backing a new generation of economic prosperity for the Midcontinent region.
We invest in capital efficient businesses that leverage technology to scale in the Fintech, Biotech, Aerospace, Ag Tech, Energy Tech, Manufacturing and Logistics sectors.
We look for outstanding teams, building truly differentiated products, in large addressable markets.
It's more than capital. We leverage our team's deep experience as leaders and innovators to position our portfolio companies for accelerated growth.
Building roadmaps for growth
Tapping into our expansive networks to identify new customers
Identifying cost effective vendors and suppliers
Building strong, successful companies from the inside out
Leveraging our M&A and growth strategy experience to position our companies for long-term success
Founder Led
Entrepreneurs with innovative ideas that think outside-the-box
Oklahoma Focused
Companies operating in sectors that are a natural fit for the Midcontinent
B2B Tech
Companies with disruptive technologies and B2B strategies
Sector Focused
Insurtech, Biotech, Aerospace, Fintech, Energy Tech, Ag Tech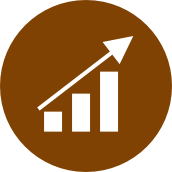 Growth Minded
Young companies with a desire to grow fast
Capital Efficient
Companies that leverage tech to scale quickly
Our Check Sizes
We invest in pre-seed through follow-on investment stages.
Check Size: $200K – $500K
We will invest $200 – $500K in a convertible or SAFE note and introduce angel investors to co-invest
Check Size: $500K – $2.5M
We will either lead to be a catalyst or invest alongside other proven investors
Keep 40-50% in reserve for follow-on investment
Follow-on up to 2 rounds, potentially to Series B
We look for ambitious entrepreneurs who have innovative ideas and a desire to generate economic prosperity in the Midcontinent.
Introduction
We review over 500 startups each year to determine investment thesis fit, including:
Minimum viable product (MVP)
B2B strategy in a sector with strong market presence in the Midcontinent
Pre-seed/seed round of at least $250K, or an equity round of at least $1M
Initial Pitch
We narrow down the basket to 100 entrepreneurs, inviting them to pitch their idea to the team
Initial Screening
Up to 40 startups are selected for initial due diligence, including our "Market Fit Matrix" analysis and Subject Matter Expert detailed review led by our strategic network
Deep Diligence
We invite 20 startups to participate in additional diligence, including financial statements, IP protection, organization documents, and our proprietary "Founder Profile" evaluation
Let's Get Formally Introduced.